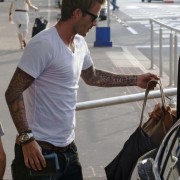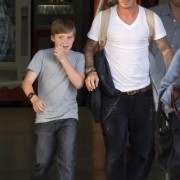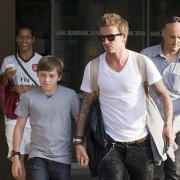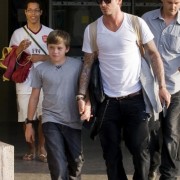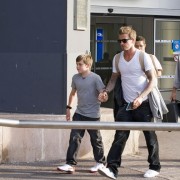 David llegó a Niza para reunirse con su familia, pasar el aniversario juntos y disfrutar de unas merecidas vacaciones. Lo acompañaba su hijo Brooklyn, quien asistió con su padre al juego de tenis Wimbledon en Inglaterra.
----------------------------------------
July 3, 2010 - David arrived at Nice aeroport, France to reunite with his family, spend the anniversary day with his wife and enjoy some well-deserved holidays. His son Brooklyn was with him, as he had joined his daddy to Wimbledon final in England.