British football player David Beckham kicks the ball during a visit to Wuhan Zall Football Club at Wuhan Hubei Province on March 23, 2013 in Wuhan, China. He attended a meeting with the Youth Football Team at Hankou Literary and Sports Center.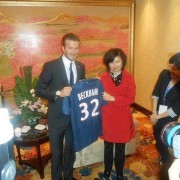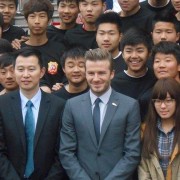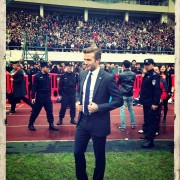 Chinese Fan Club's present for David: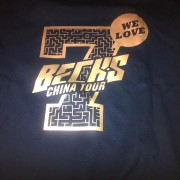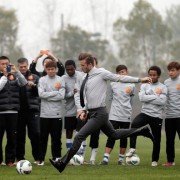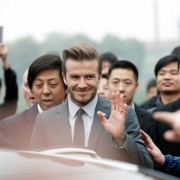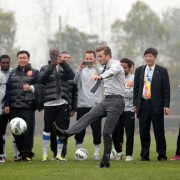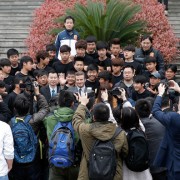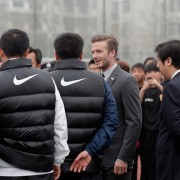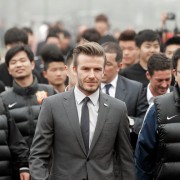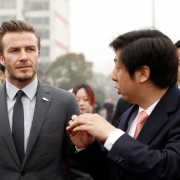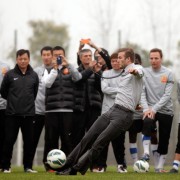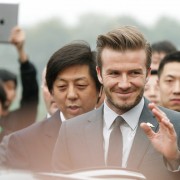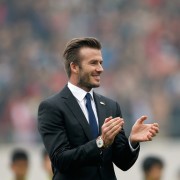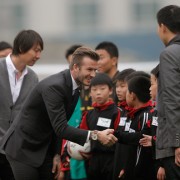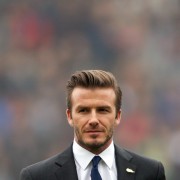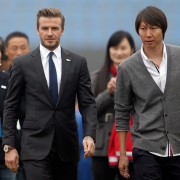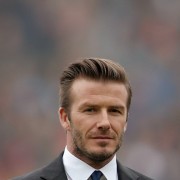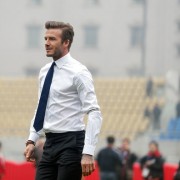 facebook.com/Beckham, zimbio.