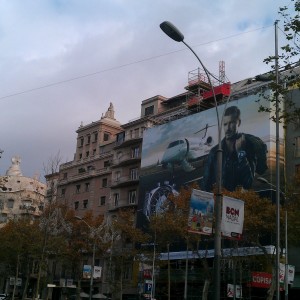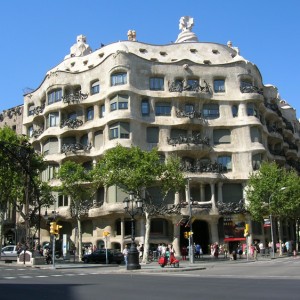 Fan and friend
Sonia
took this great picture of DAVID BECKHAM huge ad in Barcelona, Spain. The ad is next to 'La Pedrera', a building visited by many many tourists everyday.
---------------------------------------------------------------------
Desde Barcelona, España, Sonia nos escribio: ''Al salir del metro me he encontrado con un cartel gigante de la nueva campaña publicitaria de David. Es un edificio que esta en obras y han tapado la fachada con una lona gigante con la publicidad. Estas obras estan al lado de la "Pedrera". es una zona que siempre esta rodeada de turistas haciendo fotos.
«La Pedrera», es un edificio singular, construido entre 1906 y 1912 por el arquitecto Antoni Gaudí (1852-1926) y declarado Patrimonio Mundial de la UNESCO el año 1984. Actualmente, el edificio es la sede de la Fundación CatalunyaCaixa y aloja un importante centro cultural de referencia en la ciudad de Barcelona por el conjunto de actividades que organiza y por los diferentes espacios museísticos y de uso público que incluye.''
Mil Gracias, Sonia!!