Aaron de Inglaterra comparte estos escaneos de la coleccion otoño invierno 2011 en las revistas Vogue UK y ELLE UK, agosto 2011.
Nos escribe en su email:
''Adjunto algunos escaneos de piezas de la coleccion de Victoria otoño/invierno 2011 que aparecen en las revistas del mes. Los dos primeros son de ELLE UK agosto 'La edición de la pasarela' y los escaneos son de la sección 'Lo mejor del show: Nueva York'. Los tercer y cuarto escaneos son de Vogue UK agosto, 'Resumen de pasarela', el primero es sobre los tonos de las joyas y el segunfo es de una sección llamada ''El vestido de las 18 horas'. El quinto escaneo es de la sección ''Mas estilo que dinero''.
------------------------------------------
Aaron shares these scans and wrote some info for all of us :):
''I've attached a few scans featuring pieces from Victoria's AW/11 Collection from this month's magazines. The first two are from the Elle UK August insert 'The Runway Edit' and the scans are from the 'Best of Show: New York' section. The third and forth scans are from the Vogue UK August insert 'Runway Round-up' the first is about the jewel tones and the second is from a feature called 'The 18 Hour Dress'. The fifth and final scan is from a section called 'More Dash Than Cash'.''
Victoria Beckham AW11 collection - ELLE UK 8'11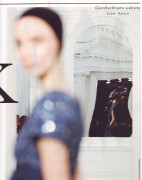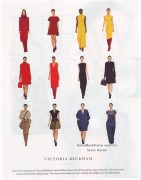 Victoria Beckham AW11 collection - Vogue UK 8'11 !!!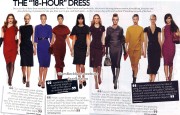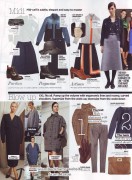 THANK YOU
, Aaron!!! :D