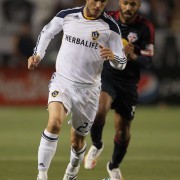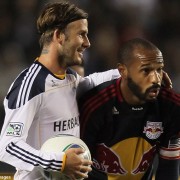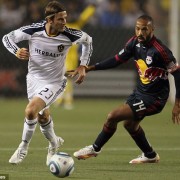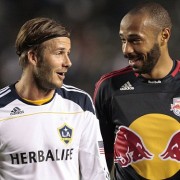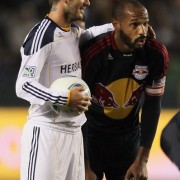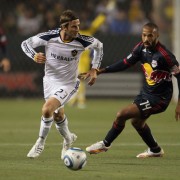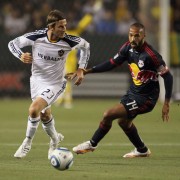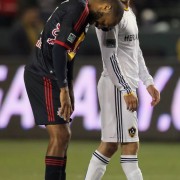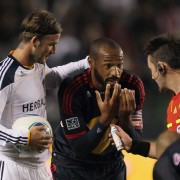 David Beckham #23 de Los Angeles Galaxy es perseguido por el jugador Thierry Henry #14 de los Red Bulls de Nueva York en el juego que se llevó a cabo en El Centro Home Depot, 7 de mayo de 2011 en Carson, Californua. Empataron 1 - 1.
------------------------------------
David Beckham #23 of the Los Angeles Galaxy is pursued by Thierry Henry #14 of the New York Red Bulls in the first half at The Home Depot Center on May 7, 2011 in Carson, California. The Red Bulls and Galaxy played to a 1-1 draw.
zimbio