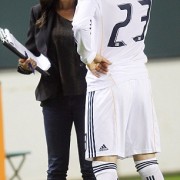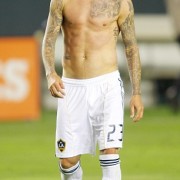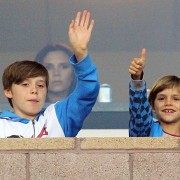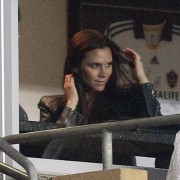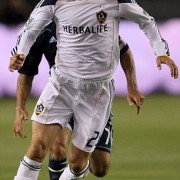 Fotos de Victoria y los niños en el juego del sabado. Tambien, imagenes de David siendo entrevistado por Jackie Pickering, de Fox Sports, a quien se le cayó su lapicera. David muy gentil se la devolvió del cesped. Muy caballero.
Que hermosa Victoria!!
-------------------------------
Pictures of Victoria and the kids at Saturday's game. Also, pictures of David being interviewed by Jackie Pickering from Fox Sports. She dropped her pen and David picked it up for her. All a gentleman.
Omg how beautiful Victoria is!!!! (L)
Thank you S.Bercar! & DailyMail