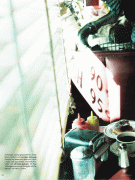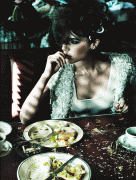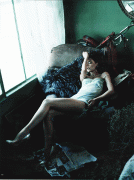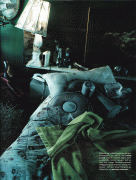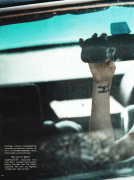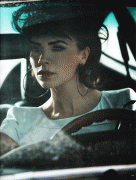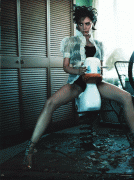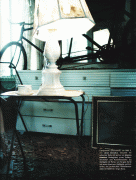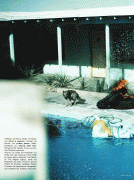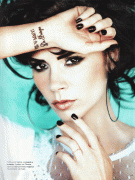 Thank you so so much to Helligirl! (tFS)
Beckham was chosen as the cover girl for Vogue's special denim-themed May issue because of her denim range Victoria Beckham Denim.
Describing the perfect pair of jeans in the magazine, she said: 'The legs should be cut super long, with narrow knee. There is nothing more unattractive than to feel bruised on the waist.
'I make no compromises. I use only the best materials and fiddle eternally with the cut. My true passion belongs the fashion.
'On the stage, I was able to hide myself behind my four colleagues; for my designs, I am very alone responsible.'
'I have had to prove myself. But that's a good thing - everybody has to prove themselves, not just me.
'I want to grow as a designer, I want to learn the techniques and do more and more."I feel more confident in myself because I feel fulfilled, creatively and professionally. I've still got a long way to go, but I feel very happy.
'I'm in a good place in my life. And I don't feel I have to prove myself as much as I used to have to.'
for more:
http://www.vogue.de
&
http://www.dailymail.co.uk/