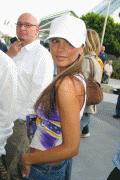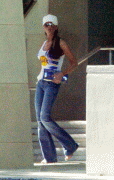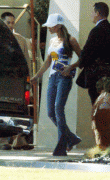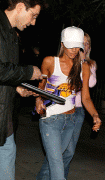 Seguimos con el especial de fotos antiguas. Estas son del año 2004 en Los Angeles, Victoria fue a ver un partido que enfrentaba a los Lakers contra San Antonio, era el partido de semifinales del Playoffs el 11 de mayo. Me encanta como estaba Victoria ese día, fue una época en las que usaba muchísimas gorras y me encantaba como la quedaban.
--------------------------------------------
Once more, the old pictures special of every week. This time, 2004 in LA on 11 may. Victoria attended La Lakers vs San Antonio, semifinals of the playoffs. I love Victoria's style here. She would wear caps very often and she looked great in them.